Calling all chocolate lovers! These double chocolate delights are easy to make, with under 10 ingredients, in just 10 minutes. Super soft, chewy and melt-in-your-mouth good with a cup of coffee or milk.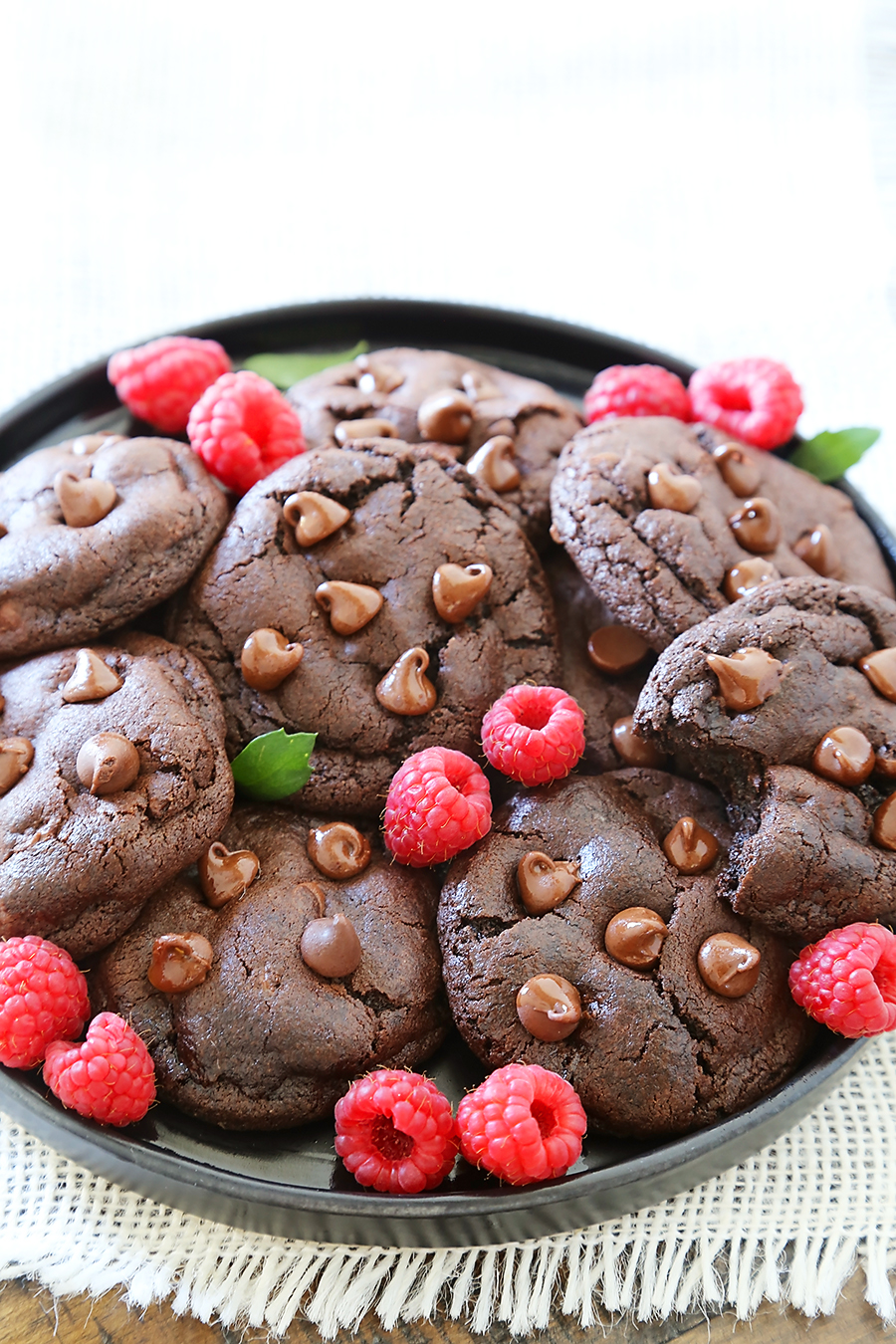 Go ahead, grab one. Maybe two or three. Curl up on the couch with your favorite Netflix show, or a good book, and just enjoy yourself. Stretch out a little, close your eyes and savor the scrumptiousness of the most perfect chocolate cookie you've ever had.
These dark chocolate delights will quickly become one of those desserts that you can't stop thinking about, long after you've polished off the platter. Like a cross between a fluffy cake, chewy brownie and a buttery-soft cookie, there is a little something for everyone tucked inside these treats. Even with all the chocolaty goodness they possess, these cookies are not cloyingly sweet, but rather creamy and buttery, with the subtle tang of dark cocoa powder. A perfect match for a cup of hot coffee or cold milk. Hot out of the oven, there is just about nothing more irresistible for chocolate lovers!
Want to bake your own batch to share with friends or family? Keep reading!
Continue reading: Soft & Chewy Double Chocolate Cookies