Crispy, tender lemon-roasted chicken with artichokes and mushrooms makes an easy, elegant dinner. So mouthwatering with a salad and lemon orzo, potatoes or garlic bread!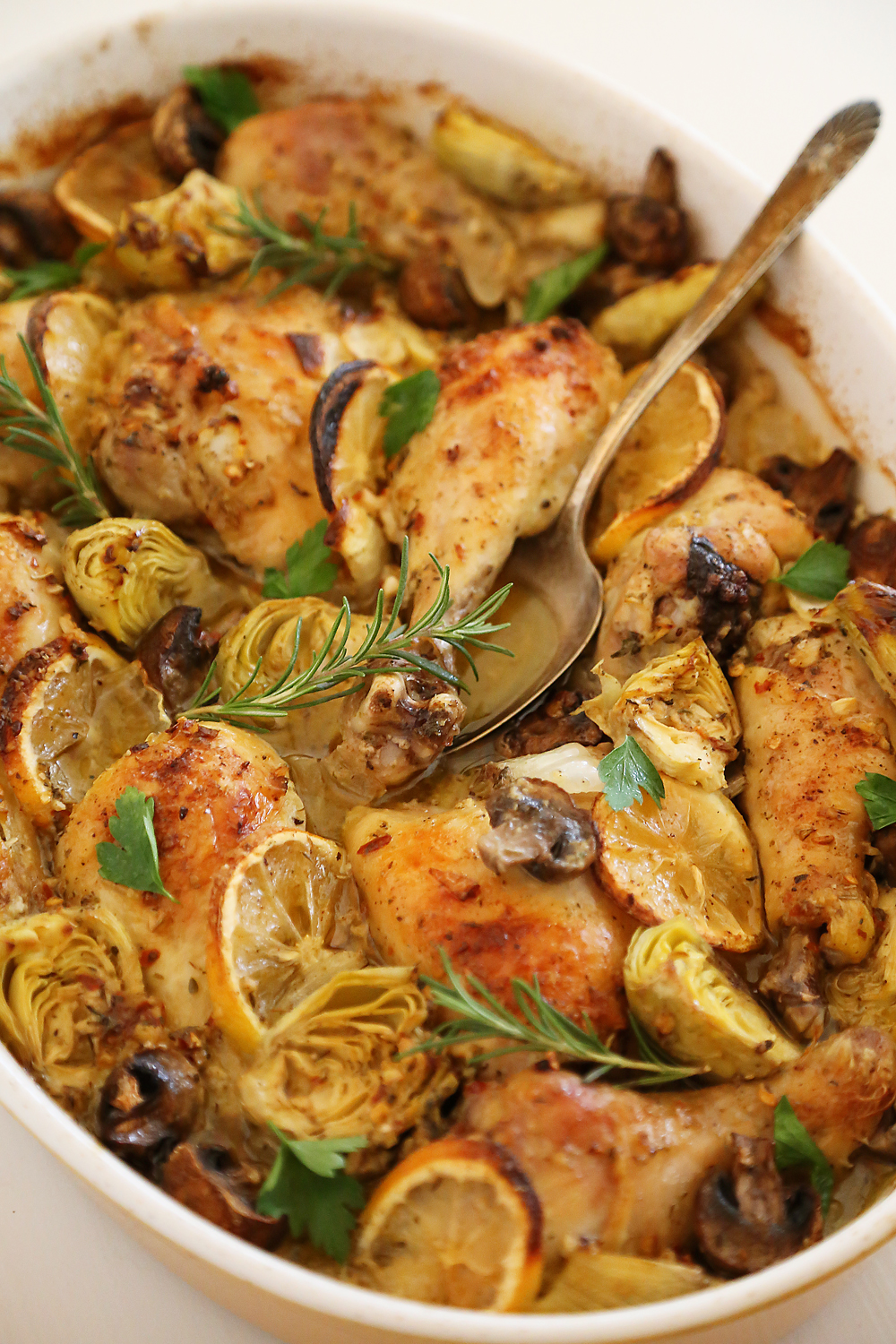 Every week, I cook up some variation of roasted chicken. But, sometimes, the same garlic-and-herb mixture can grow stale, and I crave more of the zesty Mediterranean flavors we love! I like to pretend I have the time and energy to eat like a Greek goddess anyway. You know, all olives and crusty bread and freshly caught fish. In reality, I usually eat a breakfast and lunch of who-knows-what as fast as I can, while tending to whatever baby needs.
However, the rushed pace of the day, and whatever is on my plate, makes our evening meals all the more special. Baby is in bed, and hubs and I get to just chat about our days while enjoying something delicious. It's great.
Whether for weeknights or a special dinners in, we're often oven-roasting some variation of this outrageously scrumptious, tangy and tender lemon chicken. Because it is just SO good. And it falls apart with every forkful. And those juices. Oh, those juices!
Can you tell we can't get enough?
Continue reading: Lemon and Artichoke Oven Roasted Chicken