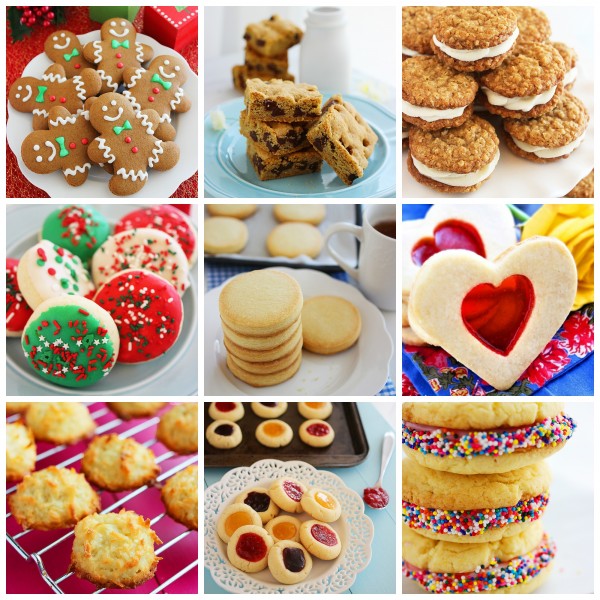 The only thing better than baking (and testing) dozens of cookies is watching the lucky recipient smile, gush over their treat, and grab another. Whether you're giving cookies as gifts, serving them pretty on a party platter, or just indulging on the couch with someone special, cookies make the year go 'round! I bake them for birthdays, holidays and every special day in between as a sweet, homemade gift from the heart. And seeing the smiles of whomever I give them to is the cherry on top. Or sprinkle. Or chocolate chip.
Below, you can find 36 of my all-time favorite, reader tested and approved cookie recipes. From classic shortbread (just 3 ingredients!) to creative stained glass cookies (easier than you think!), there's something for every sweet tooth.
Grab a cup of tea and cuddle up, pick out the ones you love, and bake up a batch of delicious cookies. You're bound to find a baker's dozen that you can't wait to try!
Continue reading: 36 Festive Holiday Cookies