Archive for June 13th, 2012
Andrew Scrivani for The New York Times
---
This light version is made with low-fat cottage cheese and fat-free cream cheese for just enough creaminess without all the heft. It is healthy and easy. The flavors is fresh and the red pepper gave it a nice kick. Make it a weeknight dinner or so ahead of time and keep it in the freezer until you are ready to serve.
---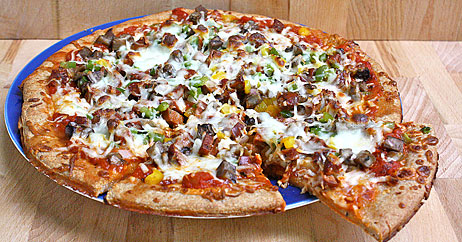 Let's face it—pizza, by its very nature, is a crowd pleaser. Kids and adults alike will gladly chow down slice after slice, making it the perfect easy option for a gathering.
---
Master Chef is the registered trademark of Wings Entertainment Limited Mumbai (India) C & P 2003 All rights reserved copying and illegal use of it is strictly prohibited.Subscribe to get more FREE updates on Tasty and Mouthwatering Recipes www.youtube.com
---
This past weekend, Joshua Rosenthal, Founder and Director of Integrative Nutrition, travelled to London, England for the first ever IINternational Conference. Held at the beautiful event space, Altitude 360, the conference was an intimate gathering of members from our community. Joshua defined Integrative Nutrition as a global community whose mission is to bring health and happiness to the world.
This rare opportunity was organized by IIN students, Luisa Kerdel Blatnik and  Amanda Cook who took the initiative to create a space where they could invite others to study with Joshua iive, in a personal setting.
---