Archive for February 3rd, 2012
Eat better. Live longer.
---
By Caitlyn Elf
I try to go vegetarian at least once a week both for my wallet and my waistline. However, with these cold temperatures it's hard to resist the urge to dive head first into a bowl of turkey chili or chicken soup. That's why for this week's Recipe Makeover I decided to take one of my favorite meat-based recipes and make it fit for a vegetarian!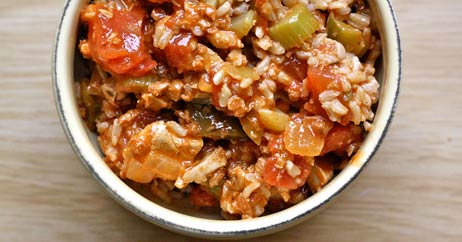 Read more…
---