A creamy, buttery Marsala sauce and fresh mushrooms nestled in a bed of soft gnocchi is your next dream dinner. All it takes is a handful of pantry staples and 10 minutes to prepare!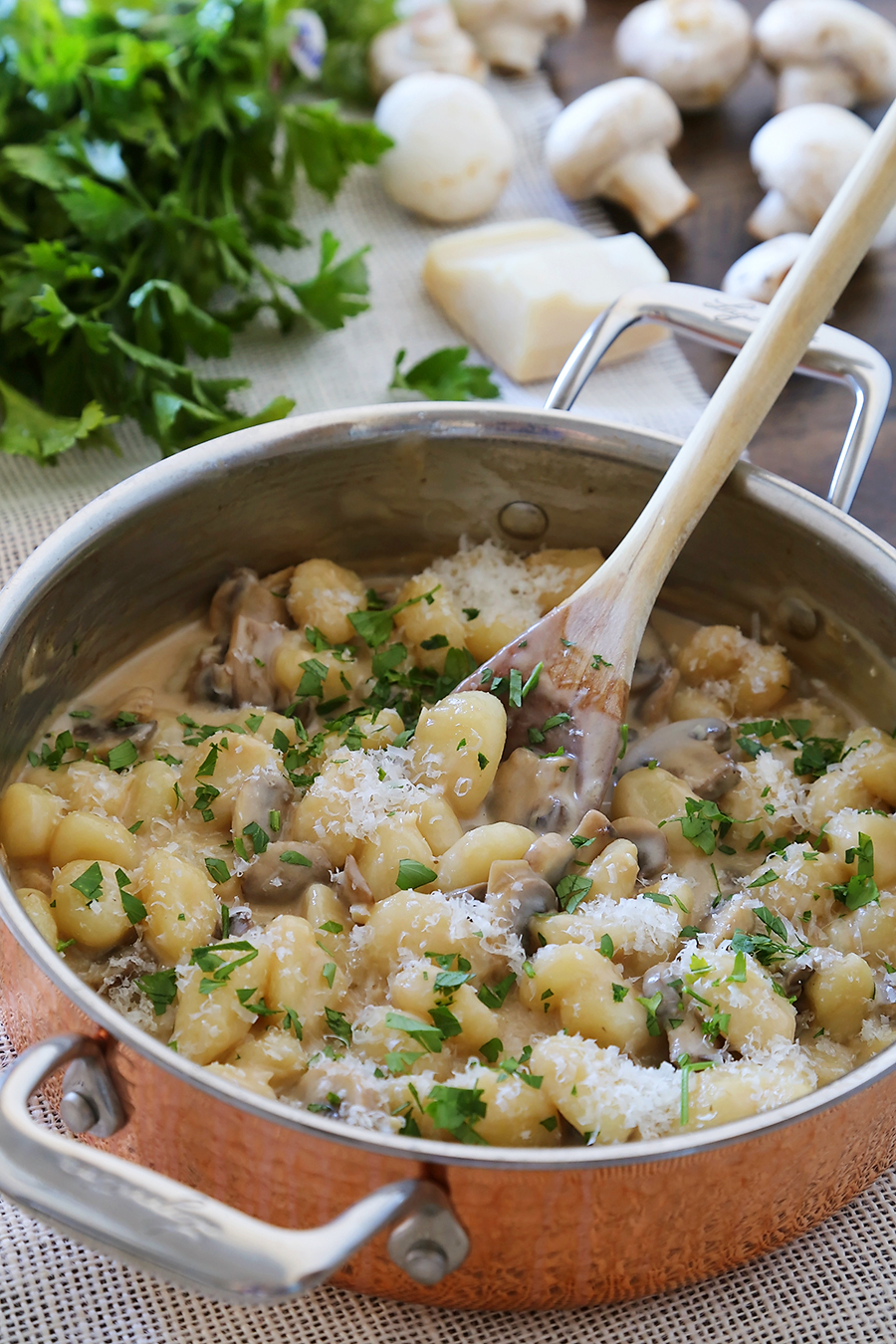 Since I tend to tire of the-same-old-thing recipes, I love to switch it up with a simple yet scrumptious weeknight meal! This super fluffy, flavorful gnocchi is both easy to prepare and full of creamy, delicious goodness that the whole family will love. It also fits the bill for a meatless weeknight meal for yourself or vegetarian guests. I literally have not been able to stop thinking about this dish since I cooked it for my mom last week, who even raved about batch one, before I perfected the recipe for you!
There is nothing better to me than being able to cook a restaurant quality meal at home. Especially since it sets you back half (or less) of the price of dining out, and you know exactly what is going into your food. Plus, you can really feel the love in a homemade meal! Those three factors are what most strongly inspired me to start cooking, and as my skills have bettered in the kitchen, those values have continued to hold strong over a decade later! … Except I hate the dishes, so best to dine with a friend who is okay with the "you cook, I clean" arrangement. Heh.
Now, let me show you how to make this irresistible Italian dish at home!
Continue reading: 10-Minute Creamy Marsala Mushroom Gnocchi